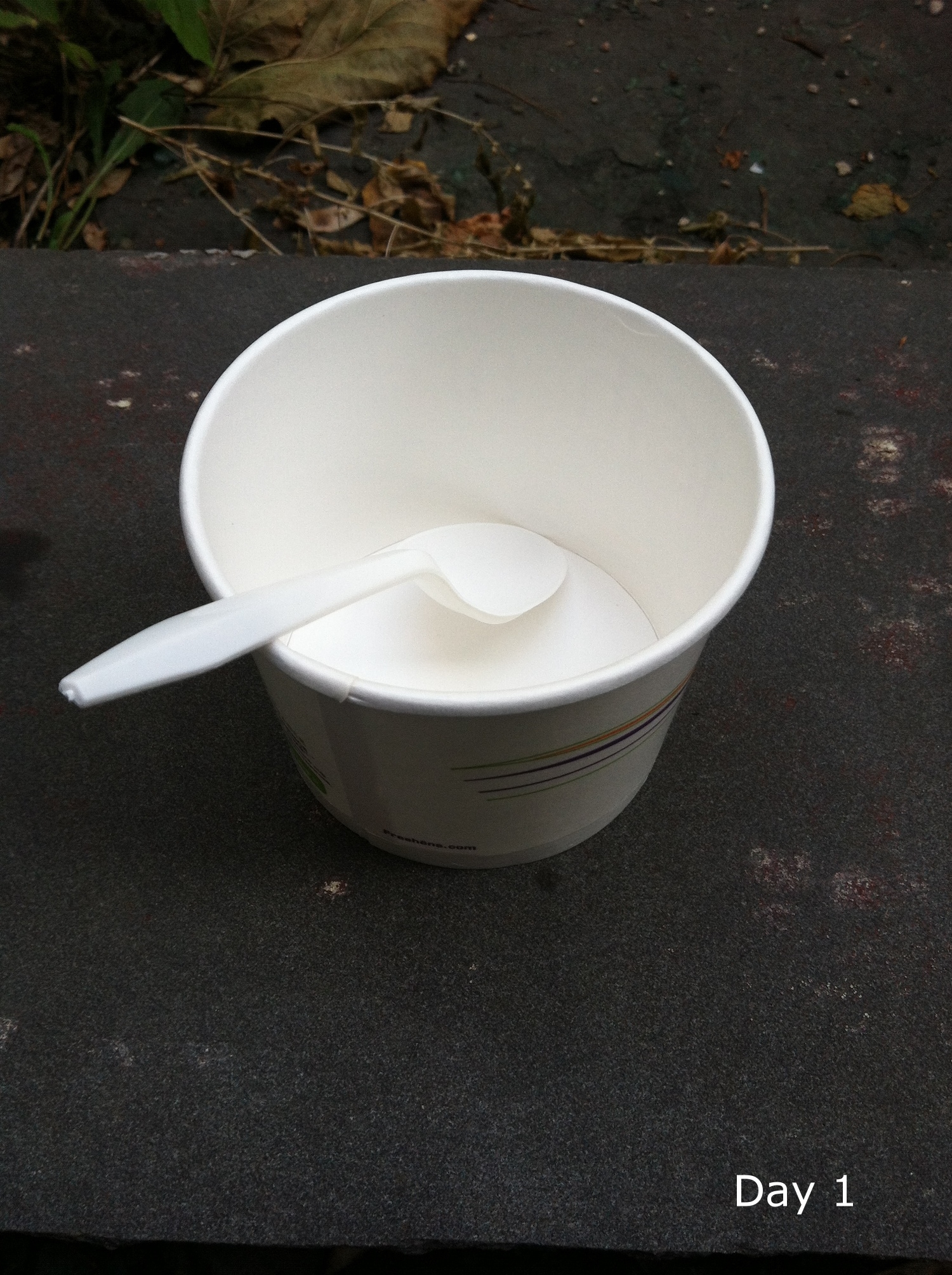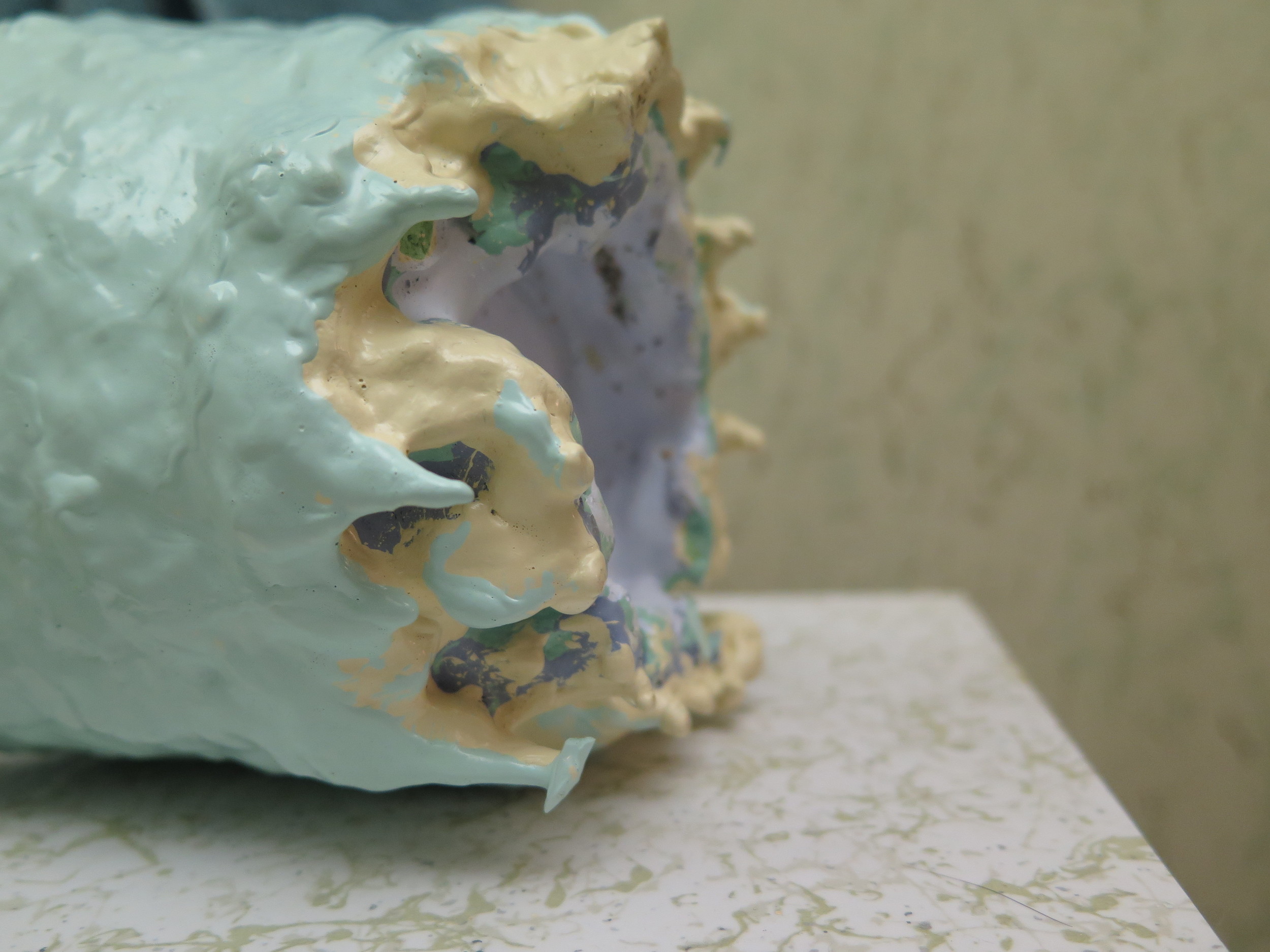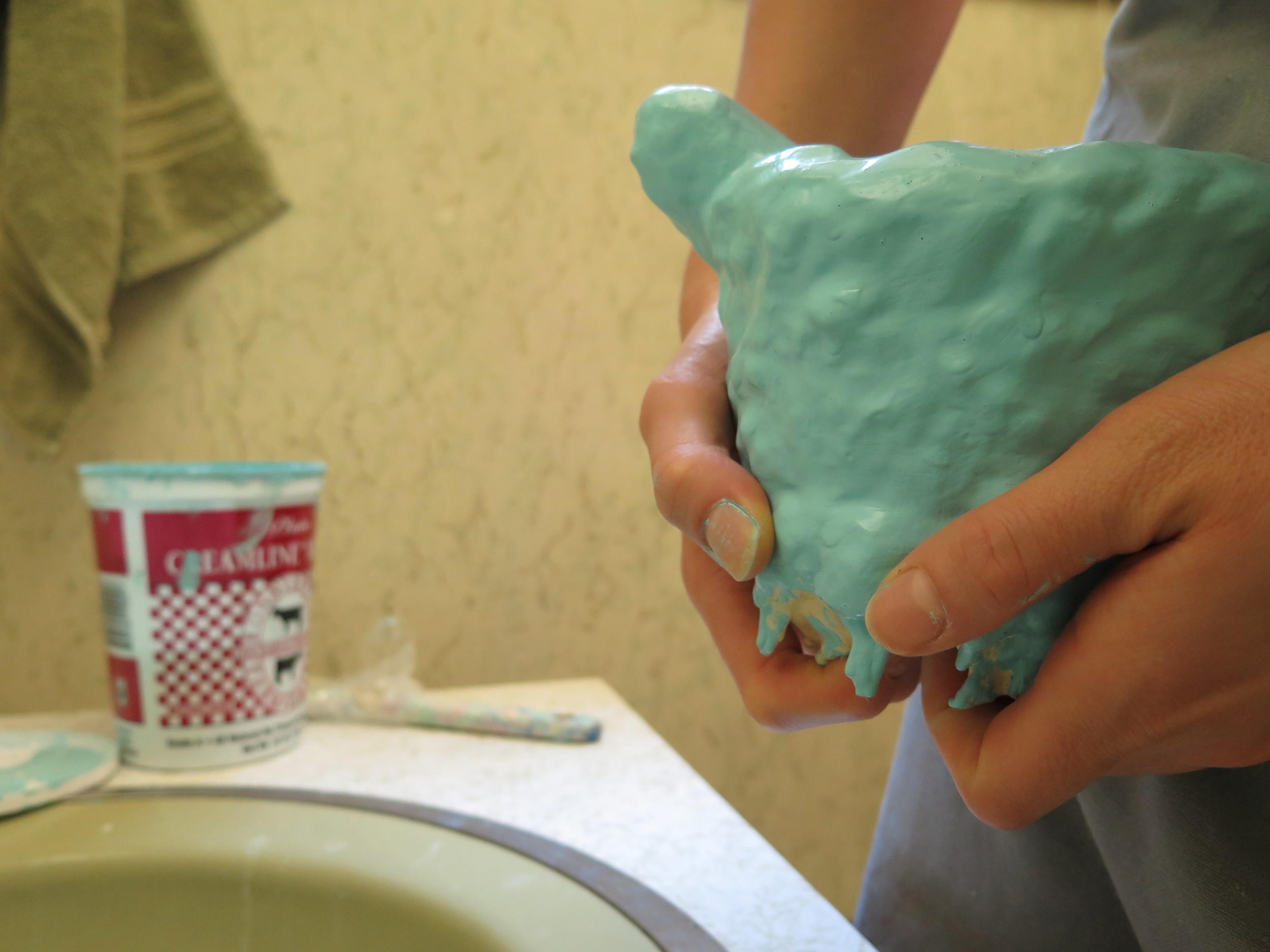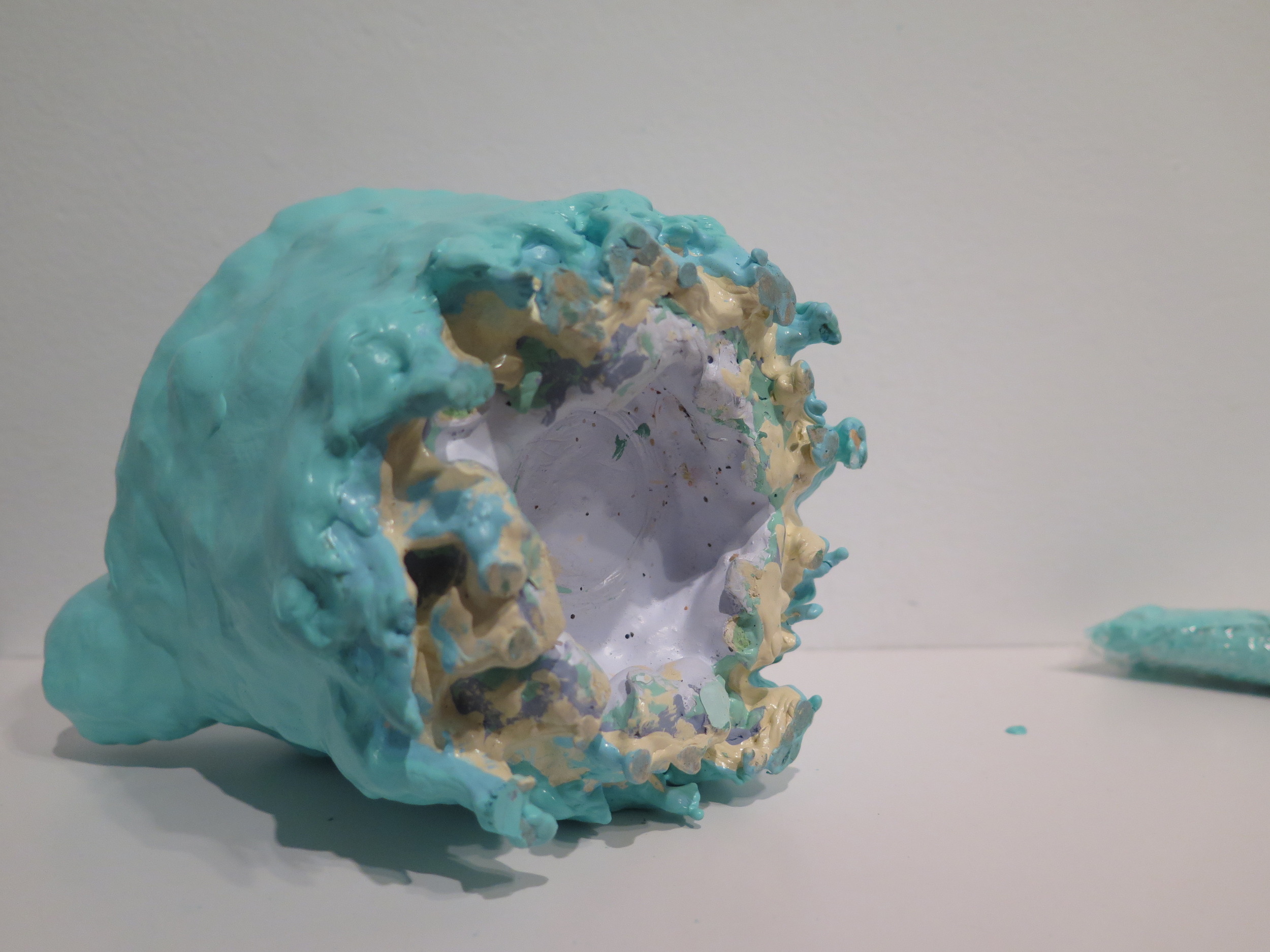 300 Days An in-process piece from October 5, 2013-July 31, 2014.
From the book cover:
"Everyday for 300 days I am painting one layer of paint over a disposable cup and spoon. When I thought of the project, there were exactly 300 days left in my apartment lease. At that time I was in a very vulnerable place not only as an artist but also as a human being. The 300th day is July 31st, 2014. As the object itself is being transformed over time, so is my life through the happenings of these 300 days. It is about the challenge and risk of making art, creating routine from chaos, redefining what home means to me, and how the process of something rather than a determined outcome is the art itself."
300 Days was part of SOHO20's Under Construction exhibition, which happened to be during the last week of the 300 days. The artist was at the gallery painting the object during those last days.